Crazy Tours has been selling travel related products for over 10 years through our parent company Nine76. We are passionate about Travel and Travel Technology.
Our brands include Crazy Cruises, Crazy Car Hire and Crazy Tours.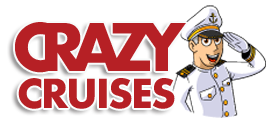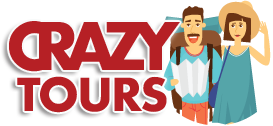 By presenting Tours sorted by Date it is easy to find the best Tour to suit your holiday plans. We aim to be a Price Leader by discounting as we can to save your precious dollars.
We currently display over 5000 Tours from Trafalgar, Insight Vacations, Contiki, and On The Go Tours however we are working with a number of other Tour Operators to expand our offering to make our site the most comprehensive Tour Booking engine in Australia.
For More information on Crazy Tours please Contact Us for more information.
Crazy Tours is operated by Nine76 Pty Ltd
Melbourne, Vic
Australia.
ACN: 122 278 639
ABN: 95 122 278 639