Logo: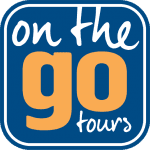 15 Day Tour
Embark on this
15 day tour
visiting
Cuba
with On The Go Tours.
Details
Length
15 Days
Code
DISC
Group Size
18
Age Group
Category
Handpicked

Overview
Explore all of Cuba's amazing landscapes, from the capital of Havana along the romantic coastline to Cuba's second city Santiago de Cuba taking in the panoramic views from the mountains to walking along untouched beaches and hiking through glorious national parks.
Highlights
Havana - sip on a cocktail at the famous Havana Club Rum Museum
Drive along the wild and romantic Cuban coastline and the famous Pass La Farola
Cienfuegos - dine in the Palacio de Valle in Cienfuegos, the Pearl of the South
Trinidad - step back in time exploring this UNESCO Listed colonial gem, with its rainbow coloured buildings and cobblestone streets
Trinidad - spend two nights with a local family in a casa particular
Camaguey - relish in the beauty of this colonial city on a city bike taxi tour
Sierra Maestra - take a leisurely hike in this beautiful mountain range and learn about the fascinating history of this region
Vinales - discover the well preserved and stunning Cueva del Indio and visit a tobacco farm in the breathtaking Vinales Valley which is surrounded by rugged mogotes
Santiago de Cuba - pay your respects at the famous Santa Ifigenia cemetery, final resting place of Fidel Castro, and visit the El Cobre shrine
El Cubano Park in Topes de Collantes - enjoy a scenic hike through this beautiful nature reserve in the Escambray Mountains
Cayo Granma - take a boat trip out to this enchanting island
Cayo Levisa - relax on ivory white sand and soak up the sunshine on Cayo Jutias beach
Baracoa - cruise along the River Toa and visit the famous cacao Finca Duaba (cocoa trail)
Alejandro De Humboldt National Park - marvel at the beautiful scenery on a hike through this UNESCO World Heritage Listed national park
Itinerary
Monday. Welcome to Havana! Upon arrival at the airport you will be transferred to your hotel to check in and freshen up. The rest of the day is yours to unwind and explore the city before our tour starts tomorrow.

Meals:

Accommodation:

We meet our guide and spend the morning on a guided walking tour through the historical and colonial sites of Cuba's charming and quirky capital city. Our main focus is Havana's Old Town, which was declared a UNESCO World Heritage site in 1982. The atmosphere of bygone days is still present in Havana's streets, with over 500 years of history to be uncovered.

We visit the famous Havana Club Rum Museum for a cocktail before some free time to wander through the Old Town. This afternoon we explore "modern" Havana before enjoying dinner at a traditional local restaurant.

Meals: 1 Breakfast 1 Dinner

Accommodation:

Havana – Vinales. World famous for its tobacco, today we set our sights on Vinales. Our journey through this region finds us passing rolling tobacco plantations and mogote rock formations and we stop to visit a local tobacco farm for a lesson on how the famous Cuban cigars, puros, are made.

The afternoon finds us exploring the beautiful Cueva del Indio, an ancient aboriginal cave dwelling nestled in the national park of Vinales. After our tour of the cave we enjoy a tasty lunch before making our way to Vinales, a small picturesque town surrounded by green tobacco fields and mogotes. Tonight we spend the first of many nights enjoying the hospitality of a local family in a casa particular (homestay), which is an essential Cuban experience.

Meals: 1 Breakfast 1 Lunch

Accommodation: Vinales (Casa Particular)

Today we enjoy an excursion to the beautiful island of Cayo Levisa. We travel by ferry to this small island, which is located off the north coast. Here you can enjoy the dreamlike Caribbean beaches and crystal clear waters. Lunch is included on the island and we make our way back to Vinales in the afternoon, passing stunning landscapes en route.

Meals: 1 Lunch

Accommodation: Vinales (Casa Particular)

Vinales – Cienfuegos. We continue our journey to the vibrant city of Cienfuegos, the pearl of the south this morning. The coastal town is known for its well preserved palaces and villas which boast spectacular views. The Palacio de Valle, with its Gothic, Venetian and Neoclassical architecture, is one of Cienfuegos' most beautiful places and after a guided walking tour we enjoy dinner at this historic villa before returning to our hotel for an evening at leisure.

Meals: 1 Dinner

Accommodation: Cienfuegos (Casa Particular)

Cienfuegos – Trinidad. We finish our tour of Cienfuegos this morning with a visit to the oldest botanical garden, home to over 400 breeds of orchids and 280 breeds of palm trees.

This afternoon we make our way to Trinidad - Cuba's best preserved colonial city. Trinidad was once the home of wealthy sugar barons so it's the best place to see extravagant palaces, including the Palacio Brunet which is one of the most beautiful palaces in the city and is now home to the Museo Mántico. We spend the afternoon on an informative city tour of Trinidad, discovering its remarkable architecture and taking in wonderful scenic views of the sea and mountains. The evening is free to continue our discovery of Trinidad – the rule of thumb is to follow the music as you are likely find the locals playing their instruments and dancing.

Meals:

Accommodation: Trinidad (Casa Particular)

Day 7

El Cubano Nature Park

Our day starts with an excursion to the El Cubano nature park. We will take a leisurely 2.5 hour hike along the "Huellas de la Historia trail", which gives us an insight to the island's colonial past. We pass through swimming holes on our way to the Javira waterfall where we stop for a dip in its green waters.

The afternoon is free to spend at leisure. Perhaps head to the Playa Ancon beach (12km away) or enjoy a stroll around Trinidad. This evening we get to enjoy some live music at the Casa de la Trova.

Meals:

Accommodation: Trinidad (Casa Particular)

Trinidad – Camaguey. Today we continue our journey to the city of Camaguey which was designed to confuse invading pirates centuries ago. Here we embark on a tour of this labyrinthine city by bike taxis. Learning about "Cuba's catholic soul" we pass the many gorgeous cathedrals and churches and venture down the maze of alleyways that make Cuba's ninth UNESCO World Heritage site so special.

Spend the rest of the afternoon at leisure, relax and unwind or continue exploring. Go in search of the many plazas, sip on a cocktail in the heart of the city, or try some of the local delicacies.

Meals:

Accommodation:

Camaguey – Bayamo. After taking some time to visit Camaguey's typical craft shops we continue to the small town of Bayamo. Known as the city of horse carts, this elegant, quiet town is a welcome change from the hustle and bustle of the cities. As we're guided through the town we witness how the town has transformed since the arson blaze which destroyed many of the town's colonial buildings in 1869.

The rest of the evening is free to stroll down El Bulevar for a spot of shopping and dinner, or go to Casa de la Trova for some traditional music and dancing.

Meals: 1 Breakfast

Accommodation:

Day 10

Sierra Maestra Hike

Bayamo - Sierra Maestra - Santiago de Cuba. The mountains await us this morning as we start our day with a scenic 3-4 hour hike in the Sierra Maestra. Here we learn about the interesting history of the area during the independence wars against Spain and revel in the spectacular scenery.

The afternoon finds us heading to the foothills of the Sierra Maestra to pay our respects to the famous El Cobre shrine dedicated to Cuba's patron saint - La Virgen de la Caridad del Cobre before ending our day in lively Santiago de Cuba, the cultural capital, which has a strong Afro-Caribbean influence.

Meals: 1 Breakfast

Accommodation: Santiago de Cuba (Casa Particular)

Located between the mountains and the Caribbean Sea, Cuba's second largest city offers an in depth history of the revolution against the dictator Fulgencio Batista as well as amazing landscapes and today we discover why. Our first point of call will be to the Castillo El Morro", a stunning 16th century citadel and military fortress built in 1638 by Phillip II to fortify his colonies and defend them from ever growing piracy.

Later on we visit the tombs of many famous Cubans including Fidel Castro, Emilio Bacardi and Cuba's national hero Jose Marti, at the fascinating Santa Ifigenia cemetery. We end our tour in the Plaza de la Revolucion where we enjoy lunch together before we have the rest of the afternoon at leisure to relax.

Meals: 1 Lunch

Accommodation: Santiago de Cuba (Casa Particular)

This morning we set sail for Cayo Granma, a very small island known for its red-roofed wooden houses, with many of them on stilts above water, only accessible by boat. We have the rest of the morning to explore Cayo Granma at our own leisure. You can head up to the Iglesia de San Rafael - the islands highest point and perhaps eat some fresh seafood while looking out onto the waves before we make our way back towards Santiago de Cuba stopping at the beautiful Playa Verraco beach.

Meals:

Accommodation: Santiago de Cuba (Casa Particular)

Santiago de Cuba – Baracoa. This morning we drive along the beautiful Cuban coastline and the Pass La Farola – one of Cuba's most famous roads, en route to the coastal town of Baracoa. Historically only accessible by sea, this old and isolated town is surrounded by the mountains of the Nipe-Sagua-Baracoa and offers a very unique atmosphere. Upon arrival go for a walk through the centre and get acquainted with this fascinating town at leisure.

Meals:

Accommodation:

Day 14

Alejandro De Humboldt NP

Ticking another UNESCO World Heritage site off our list will be on today's agenda as we go on a hike through the Alejandro De Humboldt National Park. With the Cuchillas del Toa Biosphere Reserve occupying more than half of the park's land we will bask in the glorious views of mountains, rivers, bays and plateaus surrounding the area.

This afternoon we visit to Finca Duaba, a verdant farm with a short cacao (cocoa) trail, which gives a great insight to the history of the cacao plant. To finish off our day we embark on a boat tour of the River Toa, Cuba's largest and mightiest river before heading back to our hotel for the evening.

Meals: 1 Breakfast 1 Lunch

Accommodation:

Day 15

Guardalavaca/Holguin Airport

Monday. Baracoa - Guardalavaca/Holguin Airport. Today we say Adios to Cuba. We will transfer you to Holguin Airport for your onward flight or to a hotel in Guardalavaca if you have decided to extend your stay. We can help extend your stay with extra nights accommodation and activities upon request and we can also arrange a flight back to Havana for you.

Meals: 1 Breakfast

Accommodation:
Inclusions
6 nights 2-4 star hotels and 8 nights in a Casa Particulares (homestays with private en suite rooms)
Havana airport arrival transfer on day 1 and a Holguin airport departure transfer on day 15, or transfer to a hotel in Guardalavaca if you choose to extend your stay
Private transportation in air conditioned vehicles
Escorted by a local English speaking tour guide with specialist guides at certain sites of interest.
6 breakfasts, 4 lunches and 2 dinners
Guided sightseeing in Havana, Cienfuegos, Trinidad, Camaguey, and Bayamo
Excursions to Havana Rum Club, Cueva del Indio, Cayo Levisa beaches, Cienfuegos botanical gardens, El Cubano National Park, Sierra Maestra, El Cobre, Castillo El Morro, Santa Ifigenia cemetery, Humbold National Park
Tour tobacco and cocoa farm
Boat tours along River Toa and to Cayo Granma
Entrance to live music venue Casa de la Trova
Accommodation
2-4 star hotels & Casa Particulares
Hotel Habana Libre, Havana - 4 Star Hotel
Hotel Colon, Camaguey - 2 Star Hotel
Hotel Royalton, Bayamo - 3 Star Hotel
Hotel Porto Santo, Baracoa - 3 Star Hotel
Hotel El Castillo, Baracoa - 3 Star Hotel
Exclusions
International flights, departure and border taxes and visas.
Tipping - an entirely personal gesture
Map
Notes
Age Policy
Minimum age of 16 on all Central America group tours because we cannot offer triple rooms or interconnecting rooms and therefore the tours are not suitable for families. However if you have 1 adult wanting to travel with 1 child (12 or over) and share a twin room that is fine.
There is no maximum age. Those over 70 years of age will be required to fill out a tour suitability form. 
Pricing Information
"Guaranteed" refers to departures that are confirmed for departure. Pricing is Per Person.
Prices shown are per person travelling. 'Twin/Double' prices per person apply when there are 2 people travelling, sharing a room. The 'Single supplement' applies for single travellers and needs to be added to the 'Twin/Double' price. If you are happy to be paired up with another single traveller of the same sex on your tour, this can be arranged provided there is another single traveller booked on the tour date of your choosing. If a roommate cannot be found the single room supplement will apply.